Container Ship Preview
My scratchbuilt container ship scales out at 336 feet long, 56 feet wide, and 76 feet high. It can hold 100 containers in it's 208 scale feet of deck.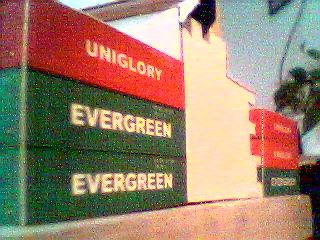 Built from a 2x4, cardboard, and details that will be added from various sources, it is based on an OOCL container ship.